Identifying Bed Bugs In Columbia, SC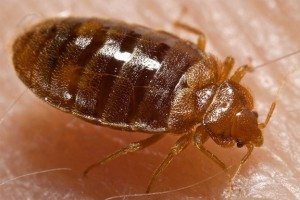 Columbia Certified Pest Control are professional in treating bed bug and having your home bed bug free. Our Professional Beg Bug treatment is affordable and an effective treatment. With Bed Bug being such a difficult pest, we recommend using a professional extermination service to get rid of bed bugs if you notice an infestation
Our Bed Bug extermination professionals will inspect your home for Bed Bugs to check if there is an Bed Bug infestation. Here are some of the areas that we will check:
Inspect the bed, bed frames and mattress to check if there are any bug casing, feces, or bed bug casings
Nightstand and lamps since bed bug like to hide in the cracks and crevices
Floor board, carpet and the edges of the room for bedbug evidences left in the room
Picture frame, curtains, and drapes since bed bug can be stored in these areas
Professional Bed Bug treatment
Columbia Certified Pest Control professional will use multiple method in treating you home for Bed Bugs in ensure your home will be eliminated. Some Pest Control Companies in Columbia will only use one pest control method to rid your home of Bed Bug, but by using multiple method, this ensures that your home will have the best bed bug treatment. Depending on your leaving of infestation, we will use the following methods:
Aerosol
Heating/Steaming treatment
Bed Bug Dusting
Chemical Treatment
Insect Growth Regulator
Frequently Asked Questions About Bed Bugs
Are bed bugs real? Yes, Bed Bugs are real. They were once eradicated in the United States have been around in other countries. They are back because they are very adept at carried onto travelers and can go around the world in less than a day.
Do only dirty people get bed bugs? Bed Bugs can be found in many different types of homes and hotels. Five star hotels are just as likely to get bed bugs as a one star. The cleanliness of the hotel or home has no bearing on if Bed Bugs will be present.
How did I get them? Many people get bed bugs from travel. When staying in a hotel or home that is infested bed bugs will latch on to your luggage or clothing and is carried home with the host. Other ways that they can get in include, house guests bringing them, or bringing in used or infested furniture.
I hear about heat treatment for bed bugs do they work? They are effective in the short term at killing bed bugs, but heat does not always get rid of 100% of the pests and without a chemical treatment they can be likely to come back. Columbia Certified Pest Control have found that chemical treatments are the most effective overall treatment for these pests in both the short and long term.
After treatment, how long until they are completely gone? Generally the problem is mostly eliminated after the first treatment. We make follow up part of the service to go back through the most heavily infested areas and make sure that all of the Bed Bugs have been eliminated 100%.
What can I do to keep from getting bed bugs? Inspect your hotel room before you move your stuff in. Pull back the sheets and look at the mattress for bugs, eggs, or stains from their feces that look like rust spots. Check the headboards and nightstand drawers. Never buy or pick up a used mattress, and if necessary inspect furniture or other items brought into your home before entering.
Pest Control Programs Available in Columbia, SC
At Columbia Certified Pest Control, we are committed to providing extermination programs that will suit your needs, all year long. Please take a look at the different programs that we're currently offering in Columbia and surrounding areas.