LEESVILLE BED BUG EXTERMINATOR

Getting bed bugs can happen to anyone, no matter how clean or dirty your home may be. Once you have a bed bug infestation, getting rid of them is a very difficult task. Bed bugs can be hard to detect and if you do have a bed bug infestation in Leesville, you've probably also noticed they are very resilient. They are flat bugs, which like to hide in small cracks and crevices in your home that usually are active during the night time. The good news is, if you do have bed bugs, Columbia Certified Pest Control provides highly effective bed bug heat treatment in Leesville, which will get rid of the bed bugs in your home or business quickly and they wont come back.
HOW TO IDENTIFY BED BUGS IN LEESVILLE
If you don't know the signs to look for it is hard to identify bed bugs in your home or business. You may not actually see any bed bugs, but you might notice brown dots on your bedding, this is fecal matter left over from bed bugs when they are active. You may also notice shells or dead bed bugs that you rolled over and crushed during your sleep. Bed bug bites are another indication that you may have a bed bug problem, these bites are red itchy bumps that swell up and are similar to flea bites. Because these bites are irritating and painful, it's best to get rid of bed bugs as quickly as possible.
If you have some of these signs of bed bugs, you can start to look for them in the places they like to hide. Bed bugs are brown, flat creatures and they like to hide in bedding, carpets, mattresses, dresses, box springs, and in your baseboards. They are small enough to hide in even the smallest openings and cracks. One myth about bed bugs is that they will only infest dirty homes, this couldn't be further from the truth. Bed bugs hitch rides on people, wherever they live and no matter what condition their home is in.
BED BUG HEAT TREATMENT FOR BED BUG EXTERMINATION IN LEESVILLE
The most effective method to get rid of bed bugs is called "bed bug heat treatment". This method of bed bug pest control gets rid of all stages of bed bugs which might have infested your home. That means it doesn't matter if the bed bugs are eggs, nymphs or adults, they will be eradicated. Completing the process takes about 8 hours and it involves heating all of the rooms in your home to 140 degrees. It doesn't matter how large the infestation is, because we treat the whole house, it kills them wherever they might be hiding. The best part about our bed bug heat treatment in Leesville, SC, is that it won't ruin your furniture, clothing or other personal items that might have been infested. Traditional treatments often require getting rid of any items that were infested with bed bugs, so our method can save you time, money and keep your belongings intact. When we finish with the head treatment our Leesville bed bug exterminators will spray your home with a growth regulator for insects as an added measure to make sure the bed bugs are gone.
PAYMENT PLANS FOR BED BUG PEST CONTROL IN LEESVILLE
Bed bugs can infest your home at any time, which means that you might not have the funds available for bed bug pest control. At Columbia Certified Pest Control, we understand that getting rid of bed bugs is important, which is why we don't want lack of money to get in the way of your comfort and health. We offer payment plans & financing for bed bug extermination in Leesville. Simply click the image below to find out if you qualify for our flexible financing plans.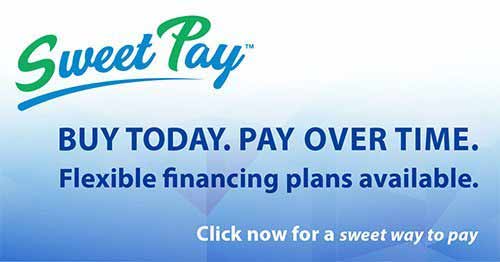 Pest Control in Leesville, SC: 29070
Columbia Certified Pest Control provides bed bug extermination in Leesville, SC, as well as other pest control for mosquitoes, cockroaches, spiders, ants, termites and more. We provide these services in Leesville 29070 and the surrounding areas year round.