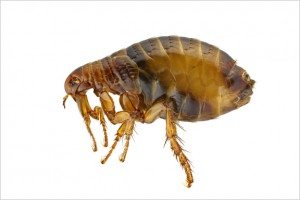 Flea Exterminator Columbia SC
Flea Pest Control Columbia SC
Columbia, SC is known for being "famously hot", and when combined with the equally famous humidity, flea communities thrive in and around your home. Fleas often travel into your home on pets, clothing, and shoes, and once inside begin to reproduce incredibly quickly. The result is painful, itchy bites, rendering you, your family, and your beloved pets miserable. While many store purchased flea control products claim to offer relief, these pesky critters most often need to be handled professionally. Not only are many store bought products often ineffective, but the safety of using them is questionable, especially around children and small animals. The professional exterminators at Columbia Certified Pest Control are here for one-time treatments as well as seasonal pest control programs. Columbia Certified Pest Control is the top choice for all of your flea control needs with safe, effective treatments that will rid your home of fleas and let you get back to enjoying life.
Are fleas Dangerous?
Most recognize that a flea infestation is a major annoyance, but is there any danger associated? The surprising answer is yes. Fleas carry and can transmit serious illnesses, including dermatitis, tapeworms, tularemia, and anemia. These pests are not just a nuisance, but can make you and your loved ones sick! Don't take a chance: if you have found fleas in your home, more are sure to follow, as these critters reproduce quickly. Call the flea exterminators at Columbia Certified Pest Control today!
Columbia Certified Pest Control Flea Extermination
When a Columbia Certified Pest Control exterminator comes to your house, we will begin by assessing indoor and outdoor areas for fleas and asking you a few questions. Fleas thrive in cool, shady, moist areas outdoors, often around shrubs and leaves. Fleas avoid sunny, open areas and grass. Once inside your home, fleas burrow into carpeting, bedding, clothing, anywhere you can think of. Perhaps one of the most disturbing facts about fleas is that once they are inside, nearly 60% of the flea population is in the larval state, one of the reasons why store products that don't kill both adult fleas and larvae fail to work.
Contact Columbia Certified Pest Control in Columbia, SC
Columbia Certified Pest Control uses top of the line products for your flea treatment solution. We guarantee that both adult fleas and their larvae will be exterminated. At Columbia Certified Pest Control, we have the experience and knowledge you want for your flea extermination. Our trained flea exterminator will also let you know of any other pests that may be lurking on your property, such as ants, spiders, and roaches. We offer many specials regularly, as well as a referral program. If fleas are giving you a problem in and around your Columbia, SC home, contact Columbia Certified Pest Control or call us today at 803-764-7866 for a free estimate on a flea extermination or flea pest control.
Pest Control Programs Available in Columbia, SC
At Columbia Certified Pest Control, we are committed to providing extermination programs that will suit your needs, all year long. Please take a look at the different programs that we're currently offering in Columbia, West Columbia, Irmo, Lexington, Blythewood, Winnsboro and surrounding areas.