BED BUG HEAT TREATMENNT SUMTER SC

Columbia Certified Pest Control specialize in Bed Bug Heat Treatment in Sumter the area.  We guaranteed to have the  service, results, and prices in the Midlands for Bed Bug Treatments.  Our Bed Bugs  exterminations in Sumter, the heat treatment gets rid of bed bugs  in one day without getting rid of furniture or throwing out your bed.  The treatment includes pesticides too to make sure that your home stays bed bug free.  We also offer a warranty with all of our bed bugs treatments and payment plans. With our specialize Bed Bug equipment, YOUR HOME WILL BE BED BUG FREE.
Bed bugs are resilient pests that can be very difficult to get rid of and it isn't uncommon to see bed bug infestations in homes and businesses in Sumter, SC. There's a good chance you have dealt with a bed bug problem in the past or are currently dealing with one now. Bed bugs are flat bugs, which means they can be hard to notice, but once they infest your home, they can cause irritating bites and can stay around for a long time. Fortunately, if you do have bed bugs, Columbia Certified Pest Control provides the best bed bug pest control in Sumter. Our professional bed bug exterminators use a heat treatment method that is very effective in ridding your home of bed bugs once and for all.
BED BUG HEAT TREATMENT IN SUMTER, SC
The best method for getting rid of bed bugs is heat treatment and by utilizing our heat treatment method, we can get rid of all of the bed bugs in your home. When we come out to your home, we use specialized bed bug machines to heat all of the rooms in your home to 140 degrees, ensuring that the bed bugs are completely eradicated. The process takes about 8 hours, regardless of the size of the bed bug infestation in your home. The process will kill eggs, nymphs and adult bed bugs, which means you don't have to worry about the bed bugs coming back after their eggs hatch. Our bed bug heat treatment also means that you don't have to get rid of your furniture, mattresses, or clothing that may have been infested. Once we're done with the heat treatment, our professional bed bug exterminators will spray your home with an insect growth regulator, which will further guarantee that your home is free from bed bugs once and for all.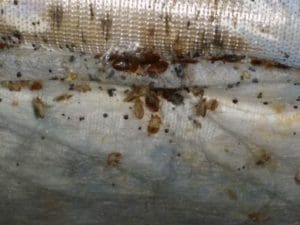 BED BUG EXTERMINATION PAYMENT PLAN IN SUMTER
You may find that you have a bed bug infestation in your home during a time that money is tight. Just because you're low on money doesn't mean the bed bugs aren't a problem that you want to get rid of. That's why Columbia Certified Pest Control offers bed bug treatment payment plans & financing. Click the link below to find out how we can help you get rid of your bed bugs today.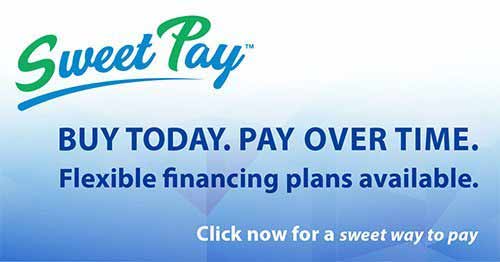 HOW DO I KNOW IF I HAVE BED BUGS?
Identifying bed bugs can be a little difficult, if you don't know where to look or what you are looking for. Bed bugs are thin, flat creatures that are brown and don't have wings. They like to hide in mattresses, bedding, furniture, in carpets, baseboards, box springs, and dressers. Because bed bugs are so small, they can find their way into even the smallest nooks and crannies in your home. The common myth that bed bugs only infest dirty homes, simply isn't true. Bed bugs do not discriminate and otherwise pristine homes can be breeding grounds for bed bugs.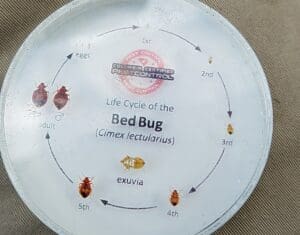 While you may not see bed bugs, you might see brown dots on your sheets that are fecal waste left over by bed bugs from the time they are active. You may also see dead bed bugs on your mattress that were crushed during the night while you slept. You may also have bed bug bites, which generally are itchy red bumps with a dark center and a lighter area around the bite that is swollen. Bed bug bits are uncomfortable and usually cause itchiness, which is one of the reasons it's important to get rid of bed bugs as soon as you find them.
Pest Control Services in Sumter, SC: 29150, 29151, 29153, 29154
Columbia Certified Pest Control provides other pest control & extermination services in Sumter SC in the 29150, 29151, 29153, and 29154 zip codes. We offer our bed bug & other pest control services in Sumter all year long!