Bed Bug Exterminator Columbia SC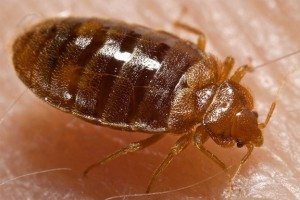 If you are looking for a Bed Bug exterminator company in Columbia SC or surrounding areas, Columbia Certified Pest Control is the professional company that will guarantee to get rid of bed bugs. Bed Bug treatment with our Heat Treatment equipment is high effective used by our Bed Bug specialist, is the best method in treating bed bugs and our extermination cost are at an affordable price.  Bed Bugs are flat and thin, which means they are hard to detect by the home homeowner and have you asking, where do bed bugs come from?  Getting bed bugs is not hard to do and if you are looking for a Pest Control Company and want to know, what is the best method of treatment, it is the Heat treatment.  If you live in Columbia, South Carolina and looking for a local bed bug exterminator that specialize in Bed Bug removal services, Columbia Certified Pest Control is the professional company for you.
COLUMBIA CERTIFIED PEST CONTROL BED BUG HEAT TREATMENT
Heat Treatment is the only way to 100% eradicate Bed Bugs in one treatment.  This process ensures that your home will be fully BED BUG FREE!  Our Certified Bed Bug technician will heat the rooms/home to a temperature up to 140 degrees.  Bed Bug Heat Treatment kills all stages of Bed Bugs.  The Bed Bug Heat Treatment is performed using our specialized state of the art heating equipment.Our Thermal Heat Bed Bug Process WILL kill all stages of bed bug life in less than 8 hours whether it is a high bed bug infestation to mild bed bug infestation, they will be completely exterminated.  This includes Bed Bug eggs, nymphs, and Adult Bed Bugs.  Heat Treatment is the only way that you will not have any Bed Bugs after treatment.   Heat Treatment process, the customer DOES NOT HAVE TO GET RID OF MATTRESS OR FURNITURE. Our bed bug exterminator will also spray your home with a chemical that includes an IGR ( Insect Growth Regulator) to guarantee your home is BED BUG FREE!
Columbia Certified Pest Control has the best prices in South Carolina for Thermal Heating Bed Bug Treatment. We will match and beat any local competitor price of Bed Bug heat treatment!
Need a little more time to pay for the treatment, click below to apply for BED BUG FINANCING /PAYMENT PLANS AND

RECEIVE A 5% Discount

off of Treatment when approved.

What Should You Do If You Have Bed Bugs in Columbia, South Carolina?
You may have seen in the news that bed bug extermination costs in South Carolina are too expensive for some residents of Columbia. This doesn't have to be the case. If you've been inspecting your home for bed bugs and think you have found an infestation, there are some steps you can take to start to control the problem:
Remove any clutter or trash that may be harboring bed bugs
Wash any clothing or bedding that has bed bugs in water that is as high a temperature as you can safely wash those items
Call a professional and reputable pest control service, like Columbia Certified Pest Control
If caught early enough, removing bed bugs doesn't have to be costly, but because they can live almost anywhere in your home, if you let the bed bugs breed and multiply, it may be more costly to get rid of them. Signs of a bed bug infestation include:
Insect Casings/exoskeleton
Bed Bug Bites On Your Skin
Physically Seeing Bed Bugs
Bed Bug excretions
Click here for Bed Bugs tips and prevention methods
The Columbia Certified Pest Control Bed Bug Extermination Process
At Columbia Certified Pest Control, we take getting rid of bed bugs seriously. When you call one of our professional exterminators we will come out and inspect your home for the common signs of bed bugs and if we see them, we will exterminate them. We start in the most common areas that bed bugs thrive and we use our bed bug extermination treatments that we have developed for our residents in Columbia, SC. We target the bed bugs, but we also want to exterminate the larvae, so we can prevent them from maturing into adult bed bugs.
Affordable Peace Of Mind From Bed Bugs in Columbia, SC & Surrounding Areas
The staff at Columbia Certified Pest Control is dedicated to ridding the homes & residences as well as businesses of our customers no matter where you live in the Columbia, SC area. We offer bed bug extermination service in many different areas including the following:
You can trust that the expert bed bug extermination team is ready to keep your home or business bed bug and pest free. Call us at 803-764-7866 or contact us for a free estimate or with any questions you may have about bed bugs in Columbia, SC.
Pest Control Programs Available in Columbia, SC
At Columbia Certified Pest Control, we are committed to providing extermination programs that will suit your needs, all year long. Please take a look at the different programs that we're currently offering in Columbia and surrounding areas.