#1 BEDBUG EXTERMINATOR GILBERT SC

Columbia Certified Pest Control specialize in getting rid of bed bugs in Gilbert SC and South Carolina.  With the Bed Bug Heat Treatment, your home will be Bed Bug free in the same day.  We use specialized Bed Bug machines to heat up the home to 140 degree which gets rid of bed bugs, eggs, and nymphs.   You will also get a warranty with the treatment.  Why choose us, because we WILL GET RID OF YOUR BED BUGS and we specialize in Bed Bug removal.
If you do have a bed bug problem, Columbia Certified Pest Control is the name you can trust for bed bug pest control in Gilbert, SC. Our Gilbert Bedbug Exterminators utilize bed bug heat treatment that gets rid of bed bugs once and for call. Give us a call at 803-764-7866 or contact us online and get a free estimate for bed bug extermination in Gilbert.
There are a number of methods of killing bedbugs, but our bed bug exterminators in Gilbert, SC know that our bedbug heat treatment is the most effective way to get rid of a bed bug infestation. Store bought bedbug killing chemicals may not kill bedbugs at every stage of their lifecycle, which means you may solve the problem for a week or two, but as existing eggs start to hatch, you can find yourself with a new generation of bedbugs to exterminate.
Our bedbug heat treatment involves heating the rooms in your home or business to 140 degrees over the span of about 8 hours. This process kills bed bug eggs, bed bug nymphs, and bed bug adults, which means that we get rid of them at all of the stages of their lifecycle. Once we finish the heat treatment we spray your home with an insect growth regulator to further guarantee that your home is bedbug free when we are finished. Another benefit to our bed bug heat treatment is that you do not have to destroy or get rid of any furniture, clothes, or bedding that was infested with bedbugs initially. Let Columbia Certified Pest Control exterminate the bed bugs in your home or business in Gilbert today!
BED BUG EXTERMINATION PAYMENT PLAN & FINANCING IN GILBERT
At Columbia Certified Pest Control, we understand that bedbugs can infest your home at any time, and you may not be financially prepared to get rid of them. We don't think that lack of money now means that you should have to live in discomfort with bedbugs until you can put the finances together. That's why we offer bed bug extermination financing and payment plans that can make bedbug extermination in Gilbert something that you can afford sooner, rather than later. Click on the Sweetpay link below to see if you qualify for financing and get your life back to normal as soon as possible.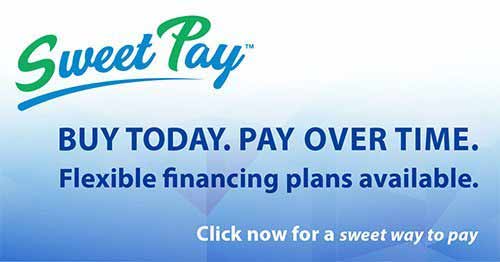 Pest Control Services & Exterminator in Gilbert, SC: 29054
IDENTIFYING BED BUGS IN YOUR HOME OR BUSINESS IN GILBERT, SC
The myth that bedbugs only infest dirty homes couldn't be further from the truth. Bedbugs are "hitchhikers" and can attach themselves to your clothes, jump into your purse or luggage, or they may have been living in used furniture that you purchased. So long as they make it into your home, it doesn't matter how dirty or clean your residence or business is, they will start to set up a bed bug community.
You may have noticed small itchy red bumps with a dark center appearing on your skin, these may be bites from bedbugs. If you suspect you may have a bed bug infestation, it can be hard to find other evidence if you don't know where to look or even what you are looking for. Bed Bugs are small, flat, wingless, brown insects (as pictured above) that may leave droppings that look like little brown dots on your sheets or bedding. You may also see casings or shells of bed bugs on your bed that you might have crushed while you were sleeping. Bed bugs themselves are so small that they like to hide in the smallest cracks and crevices of your home, like in your mattress, furniture, carpets, box spring, baseboards, dressers or bedding. If you notice any of these signs or symptoms there is a good chance you have a bed bug problem. Contact Columbia Certified Pest Control at the first signs of bedbugs and we will send out a professional bedbug exterminator in Gilbert to get your life back to normal as soon as possible.
Columbia Certified Pest Control provides other pest control & extermination services in Gilbert SC, 29054. We can help you get rid of termites, mosquito, ants, cockroaches, spiders and other insects all year long. We provide our pest control & bedbug extermination in Columbia SC and the surrounding areas. Contact us today at 803-764-7866 to get a free quote on pest control in Gilbert, SC.