BED BUG EXTERMINATORS IN RIDGEWAY, SC

If you currently have a bed bug infestation, or have been through one before, you know that it can be easy to get a bed bug infestation, but it's much harder to get rid of them. Bedbugs often find their way into your home after hitching a ride on your clothing, in your luggage, or from already infesting used furniture you bought. Getting rid of bed bugs is a different story and can be difficult because they are so small and love to hide in hard to reach places. If you do find yourself with bedbugs, Columbia Certified Pest Control can help. We provide high quality bed bug treatment in Ridgeway, SC and the surrounding areas. We use our specialized bed bug heat treatment to get rid of bed bugs from your home or business once and for all.
IDENTIFYING BED BUGS IN YOUR HOME IN RIDGEWAY
It is hard to identify bed bugs if you don't know where to look, or even what you are looking for. Bed bugs are small, brown, flat, wingless insects that are mostly active during the night and love to hide in hard to reach places. You may find that you have bedbugs living in the cracks of your mattress, in your flooring, dressers, clothing, bedding, or box springs. If you have noticed small brown casings or shells of dead bugs in your bed, pick one up and see if it looks like a bed bug (see photo above). You may also notice small brown spots on your sheets, but not casings of insects. This can be fecal matter from bed bugs that was left over from the hours they were active. The most telling sign of bed bugs in your home can be itchy red bumps on your skin, which may be indicative of bed bug bits. If you suspect you have bedbugs, Columbia Certified Pest Control can come on site, inspect for bed bugs and come up with the best strategy for bed bug pest control for your property in Ridgeway SC.
BED BUG HEAT TREATMENT IN RIDGEWAY, SOUTH CAROLINA
If you have tried to get rid of bedbugs on your own, you know that store bought treatments may get rid of the bed bugs temporarily, but they always seem to come back, or it doesn't quite get rid of all of the bed bugs. This is because many products you can buy in the store don't kill bed bugs in all stages of their life cycle, once the eggs from the dead adults hatch, you have a new bedbug outbreak to deal with.
At Columbia Certified Pest Control, we know that bed bug heat treatment is the most effective way to completely exterminate bedbugs from your home or business. Our heat treatment involves heating up all of the rooms in your home to 140 degrees, which kills the bed bugs at any stage of their lifecycle, including eggs, nymphs and adults. Once we are finished with the bed bug heat treatment in Ridgeway, we will apply a spray that includes insect growth regulators, which further ensures that the bed bugs are gone once and for all. Perhaps the best benefit of bed bug heat treatment is that you don't have to get rid of any furniture, bedding or clothing that may have been infested with bedbugs!
FINANCING FOR BED BUG EXTERMINATION IN RIDGEWAY
Because you can't control when you get bed bugs in your home or business, you may not be financially prepared for the additional expenses that come along with getting rid of bed bugs. That's why we offer financing and payment plans for bed bug extermination in Ridgeway. Simply click the link below and see if you qualify for bed bug extermination payment plans or financing and get back to living comfortably as quickly as possible.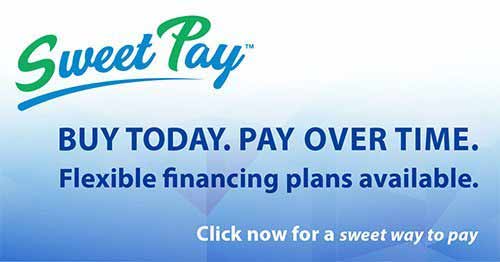 Bed Bug Extermination & Pest Control in Ridgeway SC: 29130
Columbia Certified Pest Control doesn't only offer bed bug extermination in Ridgeway and the greater Columbia metropolitan area. We also provide pest control for mosquitos, termites, spiders, ants and any other insect pests that have infested your home or business. Call us at 803-764-7866 and tell us what your pest control needs are, we work year round to keep your home pest free!