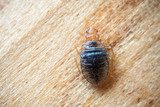 Columbia Certified Bed Bug Heat Treatment
Columbia Certified Pest Control uses the Heat Treatment with Chemicals. This method ensures that your home will be bed bug free. The technician will heat the room/ home up to 140 degrees. Our Heat Treatment will kills all stages of Bed Bugs including the eggs. The bed bug heat treatment is performed using specialized heating equipment and processes. The thermal heat bed bug extermination kills all stages of life in less than 8 hours.  This includes adults bed bugs, nymphs, and eggs. Heat treatment is the only way that you will have bed bugs before the treatment and no bed bugs right after. The Heat Treatment is the only way you can ensure that all states of Bed Bugs life cycle ( adults, eggs, and nymphs) have been killed in a single treatment.The technician will then spray the home with a chemical that includes a insect growth regulator and chemical dust to to the guarantee your home is bed bug free.  Columbia Certified Pest Control offers a 60 day warranty.   To apply for our Bed Bug Payment Plan/ Bed Bug Financing click here
Benefits of Bed Bug Heat Treatment.
Elevated temperatures in an infested area is the only 100% effective method to kill all life stages of Bed Bugs. Besides from being the most efficient and effective process of Bed Bug elimination treatment, using heat provides numerous advantages over any alternative pest control methods to fully eradicate Bed Bugs.
Heat treatment is able to reach challenging areas in the home.  Heat can easily penetrate areas in the home that are hard to reach with only pesticides or other chemical. Bed Bugs are known to lay eggs in parts of the home where they are not easily disturbed which makes it very difficult to reach, but with Bed Bug Heat Treatment, the heat will reach them no matter where they hide or nest.
With different strains of Bed Bugs, pesticide and chemical resistance is common, with a Bed Bug Heat Treatment, there is no resistant to heat.
If you asked yourself what is the most effective Bed Bug exterminator or Bed Bed company near me that specializes in the Bed Bug Heat Treatment Columbia SC and knows how to get rid of Bed Bugs, Columbia Certified Pest Control professionals is that company.  We have performed thousands of successful Bedbug heat treatments in the Columbia, Lexington, and the Midlands area.
What kills Bed Bugs, Heat kills BedBugs.
Pest Control Programs Available in Columbia, SC
At Columbia Certified Pest Control, we are committed to providing extermination programs that will suit your needs, all year long. Please take a look at the different programs that we're currently offering in Columbia and surrounding areas.