BEDBUG EXTERMINATOR NEWBERRY SC

One of the worst parts about having bedbugs is getting rid of them. This is because when bed bugs infest your home or business, in Newberry, SC, they are very hard to get rid of them. Because bed bugs are hard to notice, due to their flat small bodies, you can might have bed bugs in your home and not even know it. If you currently have bed bugs, or have recently had a treatment that didn't work, Columbia Certified Pest Control is on call to help. We have a number of different methods at our disposal to help you get rid of bed bugs once and for all. We believe that our bed bug heat treatment is the most effective way of ridding your home of bedbugs, which is why we are one of the best bed bug exterminators in Newberry, NC.
IDENTIFYING BED BUGS IN YOUR HOME OR BUSINESS
It's not easy to identify bedbugs if you don't know what they look like or where to look. In general, a bedbug is a flat, thin insect with brown skin and no wings. They like to hide in the smallest nooks and crannies of your home, such as in mattresses, furniture, carpets, bedding, baseboards, dressers or box springs. You may have started to notice itchy red bumps on your skin, with a dark center. Maybe you have started to notice brown dots on your bed or mattress, which can be feca waste that is left over from the time that these nuisances are active during the night. You may also notice the shells of dead bedbugs which you have crushed while you are sleeping.
The biggest myth surrounding bed bugs, however, is that bed bugs will only infest dirty or filthy homes. This simply isn't true, as bed bugs are "hitch hikers". You may have been at a hotel, friends home, or public area and a bed bug may have jumped into your purse or onto your clothing and taken a ride back to your home, which is otherwise pristine. Bedbugs don't discriminate, but want to find places that they can live, breed, and feed, which means any home is an ideal environment for them. If you think you have bedbugs, contact the experts at Columbia Certified Pest Control today and we will come to inspect for and get rid of any bed bugs we find in your home.
HEAT TREATMENT FOR BED BUGS IN NEWBERRY SOUTH CAROLINA
At Columbia Certified Pest Control, we believe that the best way to exterminate bedbugs in Newberry SC, is using a bed bug heat treatment. This method allows us to get rid of all the bed bugs in your home without having to get rid of your bedding, mattresses, furniture or other things that have been infested. That's because we come out to your home or business and heat up all of the rooms in your property to 140 degrees, which makes sure that bed bugs are destroyed, no matter what stage of the life cycle they are in, including: bed bug eggs, nymphs and adult bed bugs. You get peace of mind because you know that the bed bugs wont come back again when their eggs hatch. Once the heat treatment is completed, we will spray your home with an insect growth regulator to further ensure that the bed bugs are gone once and for all.
PAYMENT PLANS FOR BED BUG EXTERMINATION IN NEWBERRY
Unfortunately, bed bugs may infest your home at any time, which means you may not be prepared financially for bed bug extermination. At Columbia Certified Pest Control, we don't believe that your financial situation should be the reason you can not afford bed bug extermination. That's why we offer payment plans and financing. If you click the link below you can apply for financing and get rid of bed bugs in your home in Newberry SC, today.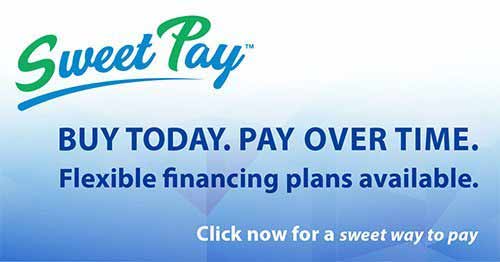 Pest Control & Exterminators in Newberry, SC: 29108
We don't just help you get rid of bed bugs, in fact, Columbia Certified Pest Control provides pest control for mosquitoes, termites, spiders, ants, and any other pest problem you might have, all year long. We provide our pest control and extermination services in Newberry SC 29108 and the entire Columbia SC greater metro area all year long.