Columbia Certified Pest Control & Spider Extermination Elgin SC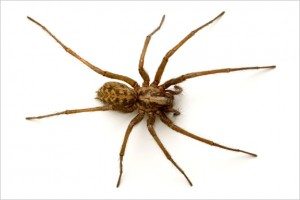 Spiders are generally good to have around since they help minimize unwanted insects however they can also be a terrifying house guest. While spiders may be good for helping keep down the number of other pests in your home, spiders can also be dangerous. Residents of Elgin, SC, may run into a number of different spiders in their homes and they can be difficult to get rid of. Columbia Certified Pest Control has spider exterminators who are familiar with the different types of spiders you may find and they have developed specialized extermination strategies for dealing with those spiders. Several spiders native to Elgin, NC can pose a serious threat to humans such as the Black Widow and Brown Recluse.
Professional Spider Exterminators in Elgin, SC
When you own a home in or around Elgin, SC, you may find some of the following types of spiders in your home:
American House Spiders

Grass Spiders

Hobo Spiders

St. Andrew's Cross Spiders

Black Widow Spiders

Brown Recluse Spiders

Wolf Spiders
While some of these spiders are harmless, the Black Widow and Brown Recluse can seriously harm individuals who are bitten by them. In severe cases the bites of these spiders may cause death, particularly in young children and the elderly.It is extremely important for anyone who is bitten by a poisonous spider to seek treatment immediately by calling 911. If you notice these spiders in your home in Elgin, it's a good idea to hire a professional pest control company to help exterminate these potentially lethal pests.
Columbia Certified Spider Control Process
When you hire Columbia Certified Pest Control to exterminate spiders in your home, we will ask questions and search your entire home for the most common places that these spiders might be hiding. We will get rid of the spiders you see, but also get rid of their eggs so you can feel safe knowing they wont be coming back anytime soon. We will do a thorough inspection of crawl spaces, basements and any warm spaces that different species of spiders may be hiding. We will treat the interior and perimeter of your home to make sure that we haven't missed any potential spider infestations. Ultimately, we will make sure that your home is spider free.
Why is Spider Extermination Important?
Because of the potential hazards and harm that spiders can do, making sure that your home is free of potentially deadly spiders is important for the health and safety of your family and anyone else who enters your home. Columbia Certified Pest Control offers extermination services for spiders and other pests, like cockroaches, bed bugs, and termites. Our experts will handle your infestation swiftly and professionally as well as alerting you to any other insect infestations that you may be unaware of.
Contact Columbia Certified Pest Control if you are experiencing insect infestations in Elgin, SC. Contact us at 803-764-7866 or online for a free estimate on spider extermination for your home.
The Spider control services of Columbia Certified Pest Control are available to residents in Lexington, Blythewood, Winnsboro, Elgin and in the surrounding areas of Columbia, SC. We look forward to working with you! Reach out by calling us at 803-764-7866 or contact us online or to get started today.
Pest Control Programs Available in Elgin, SC
At Columbia Certified Pest Control, we are committed to providing extermination programs that will suit your needs, all year long. Please take a look at the different programs that we're currently offering in Elgin and surrounding areas.